Customer Kudos
"zZounds is the best in the business!"
September 21, 2021
15 products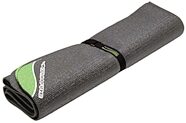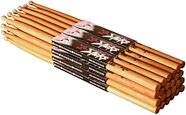 On-Stage Hickory Drumsticks, 12 Pairs
These 12 pairs of On-Stage hickory drumsticks deliver well-rounded response and flexibility that lasts through even the most self-indulgent of drum solos.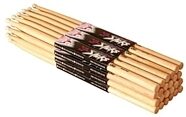 Stock up on sticks with this 12-pack from On-Stage. These maple drumsticks come with your choice of nylon or wooden tips in a variety of sizes.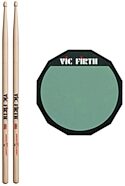 Vic Firth Soft Surface Practice Pad
Play drums discreetly with Vic Firth Soft Surface Practice Pads. Each practice drum pad includes a non-skid rubber base and 8 mm stand mounting threads.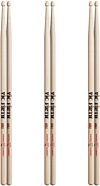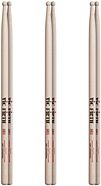 Vic Firth SD1 General Drumsticks
These heftier sticks are the perfect length and girth for beginning drummers, orchestral percussionists, or members of a drum corps.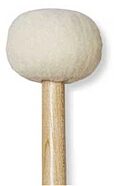 Vic Firth T1 General Timpani Mallet
Turned from a single piece of rock maple, with a round seamless head, each Vic Firth timpani mallet is built to pull big, bright sound from your timpani.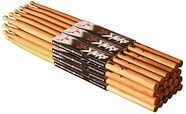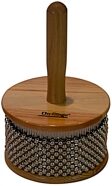 On-Stage HPCS3500 Standard Cabasa
Add some sizzle to your percussion mix! The On-Stage standard Cabasa features a textured steel cylinder wrapped in steel-bead loops for maximum sizzle tone.

When you need top-notch feel and durability, reach for On-Stage sticks! Crafted from premium American hickory, these sticks offer drummers a stellar value.

Vic Firth VKB3 Bass Drum Beater
Need a great beater for jazz? The Vic Firth VKB3 bass drum beater features a medium felt core covered in fluffy fleece that delivers a full, warm sound.