Customer Kudos
"Great customer service and the best extended payment plans of any of the online retailers."
December 11, 2021
15 products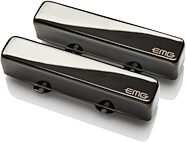 Pickups at the center of great Metallica tone! The EMG 7113 "rip Tide" J Bass pickup set offers the amazing rock tone of Metallica bassist Robert Trujillo.
Does your tone need more bite? Cut through the noise with the powerful, articulate EMG Tom Araya active bass pickup set. If it's good enough for Slayer...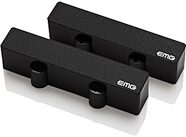 Jazz up your bass with a tone that is dynamic, full-bodied, and clear. Install these pickups and you'll hear how much your tone has transformed.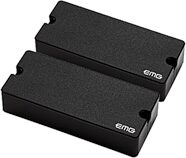 With a ceramic & steel neck pickup and a dual-coil for the bridge, the EMG David Ellefson bass pickup set gives you a consistently rich, aggressive tone.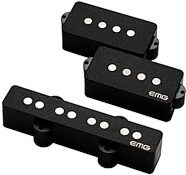 Get plenty of clear, deep lows out of this pickup set. These solderless pickups feature powerful Alnico 5 magnets for aggressive definition and punchy tone.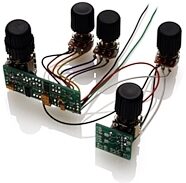 Outfit your bass with this EMG BQS Active Bass EQ system to gain complete control over bass, midrange and treble, with a variable midrange frequency knob.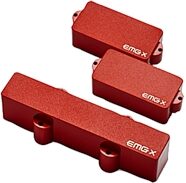 Add the thundering tones of EMG to your bass with the Active X Series Frank Bello pickup set. The PCSX and LJAX pairing gives you a range of tonal options.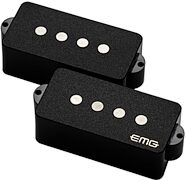 Drop these into your bass and get that classic Geezer Butler tone. With Alnico 5 magnets and a tight bottom end, these are the only pickups Geezer endorses.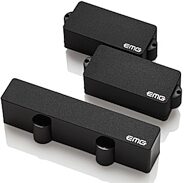 Want to upgrade your bass pickups? Keep your tonal options open with an EMG-LJ pickup for crisp mids and highs, plus an EMG-P for plenty of low-end power.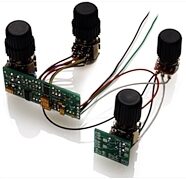 Upgrade to a high-quality active preamp and EQ that fits into any bass with the BQC System. EMG includes everything needed for a hassle-free installation.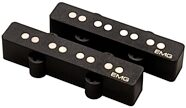 Achieve late '70s J-bass tone -- without the noise. This set of JV52-HZ passive pickups features a side-by-side coil design for hum-canceling operation.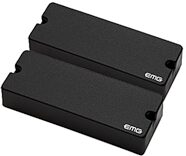 Add some power to your 5-string. Since their release, EMG David Ellefson pickups have been popular with bassists of all genres for their punchy, full sound.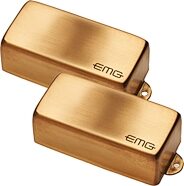 Solidify your funky bass tone! The EMG Les Claypool Pachyderm gold pickup set was hatched from the Primus frontman's brain to deliver warm, rich bass tone.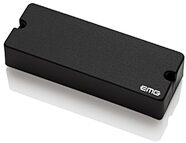 Accurately capture the extended range of your 5-string bass, from the cleanest highs to the lowest lows, with this 40DC active ceramic bass pickup from EMG.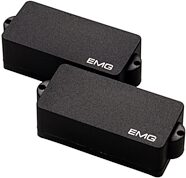 Get all the classic P-Bass tone, with the extra oomph of active electronics. This low-noise pickup accentuates your bass's complex mids and natural presence.