Customer Kudos
"zZounds is great! The no hassle return has helped me out a couple times. I love that you can make low monthly payments! You can not beat their customer service. I have only had to call them a handful of times. The wait time was less than a couple minutes. I'm a repeat customer and have no plans of going else where for my musical wants and needs."
January 5, 2022
12 products
The Iron Cobra HP900PWN Power Glide double bass drum pedal is a necessary upgrade thanks to its smooth operation, stability, and speed.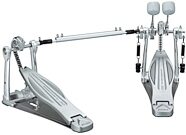 Tama's HP310LW Speed Cobra double kick pedal lives up to its name, delivering power and speed with its long footboard, recessed setting, and LiteSprocket.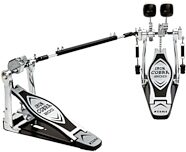 With its special Spring Tight tension rod and the Power Glide Cam, this double bass drum pedal has quick, smooth return and increased power and speed.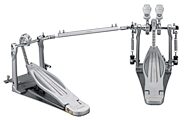 Get speedy, reliable performance with the Speed Cobra HP910LWN double kick pedal. Its long footboard and special low-wobble design give it extra stability.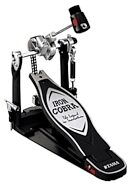 An incredibly smooth and stable pedal with a Power Glide cam and Super Stabilizer Design. This pedal is a workhorse and even includes a hardshell case!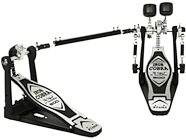 Tama's HP600DTW Iron Cobra double bass drum pedal has an interchangeable cam that lets you choose between a "Power Glide" option or "Rolling Glide" option.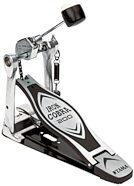 You are the keeper of the beat. With this smooth bass drum pedal, you will glide through difficult rhythms like a snake, while you maintain speed and attack.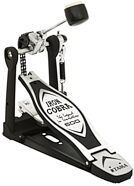 With the Tama HP600, you can choose how you want your bass drum to sound. Its Duo Glide cam lets you adjust the action to fit your style and preference.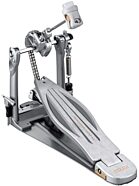 The Tama Speed Cobra's long footboard, Super Stabilizer design, and Accu-Strike Cobra beater give it a powerful, stinging attack that remains controlled.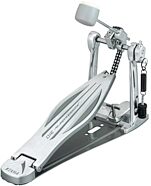 You need a bass drum pedal that's speedy and comfortable. With the Tama HP310L Speed Cobra's recessed setting, the tension is removed so you can play fast.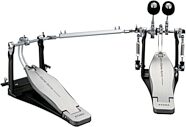 Forged from years of research, the Tama Dyna-Sync direct-drive double bass pedal utilizes immediate energy conversion for accelerated beater movement.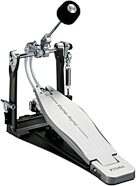 Convert your energy into precise drum hits! The Tama Dyna-Sync single pedal features direct-drive linkage that allows for increased power, speed, and feel.