Customer Kudos
"Great customer service and the best extended payment plans of any online retailer."
January 12, 2022
7 products
Equipped with a CL Bridge Lug and smooth SR700 strainer and housed in a 6-ply maple SST shell, the Pearl Modern Utility snare is flexible and reliable.

When your style calls for all crack and no fat, then this brass piccolo snare just might do the trick. The 3-inch depth creates a fast, high-pitched sound.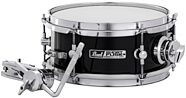 Drop some explosive snare hits to your repertoire with the Short Fuse snare. This 10x4.5" snare includes a mount to easily place it in the tightest of spots.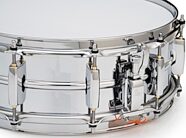 Perfect for players looking for a significant snare crack that also maintains dynamic sensitivity, this Sensitone Heritage model checks off all the boxes.
Classic sonic flexibility with a bit of class! The Pearl Sensitone Heritage alloy brass snare offers a classic, warm response from its 1mm beaded shell.

Want an instantly recognizable snare tone? The Pearl Sensitone Heritage alloy aluminum snare features a 1.2mm seamless beaded shell for dry, focused tones.

Are you looking for a snappy secondary snare? With its crisp attack, excellent projection, and tight sound make this piccolo snare a great "effects" drum.