Customer Kudos
"Great customer service and the best extended payment plans of any of the online retailers."
December 11, 2021
5 products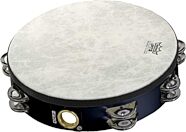 Go nuts with this tambourine that features 8 pairs of jingles and the renowned Fiberskyn 3 drumhead film from Remo.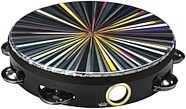 Put on a light show just by playing the Remo Prizmatic tambourine. With a prismatic head that catches and scatters colorful rays, it's an attention-grabber.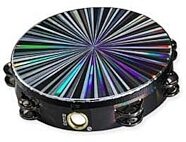 Take the stage with this tambourine from Remo. Its shiny, prismatic hologram-like head is sure to capture the eyes and attention of your audience.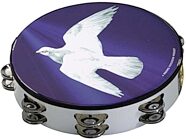 Give praise with these tambourines, which feature religious symbols on the pre-tuned drumhead. They are great for worship services or religious bands.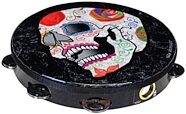 From Incubus drummer Jose Pasillas, the Remo Artbeat collection tambourine features artwork by Pasillas, 8 pairs of jingles and a pre-tuned mylar drumhead.