Customer Kudos
"Excellent service, excellent quality. Have always had a good experience purchasing from zZounds."
January 4, 2022
14 products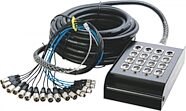 This On-Stage snake is easy to install, reliable with its locking connectors, and easy to travel with, thanks to its carrying handle and included nylon bag.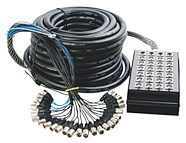 Featuring oxygen-free cable and locking, hand-soldered connectors, this On-Stage snake is a reliable partner to any audio engineer.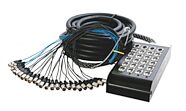 Hand-soldered and individually insulated connectors make this On-Stage snake a reliable, professional-quality solution for your venue or studio space.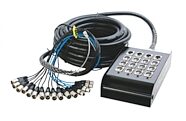 Tidy up your signal flow with this 12x4 snake! With hand-soldered and individually insulated connectors, this snake is made to prevent electrical shorts.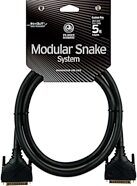 Wiring a studio? Skip the soldering and pair these modular Planet Waves snakes with the connector ends of your choice (sold separately).
This On-Stage snake grants you 16 female input channels with 4 male returns, all of which feature locking connections for a fit you can trust during gigs.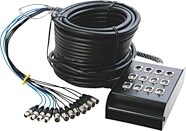 Wire up your stage with this On-Stage snake! Each of its connectors are individually insulated and hand-soldered to provide long-lasting audio fidelity.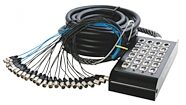 Streamline your venue's signal path with this On-Stage snake. It features 20 inputs and 4 returns, each of which are fitted with locking connectors.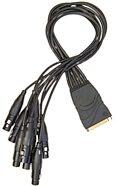 Wiring a studio? Connect these modular ends to your Planet Waves snakes to put XLR, 1/4" TRS, or even TT cable connectors right where you need them.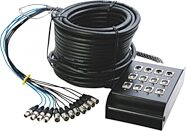 Run your venue's sound and keep things tidy thanks to this On-Stage snake. Its oxygen-free cable and hand-soldered connectors ensure its durability.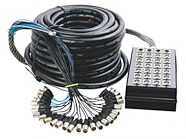 Invest in a quality stage snake and enjoy smoother shows and recording sessions. This On-Stage snake makes it possible with 24 inputs and 4 returns.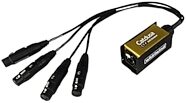 Running a Cat5e-based live rig for your venue? This Whirlwind Catdusa CT-F audio snake breakout box with four female XLR tails is a must-have piece.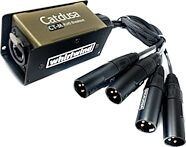 Make Whirlwind's Catdusa part of your live rig! The Catdusa CT-M snake breakout box runs audio from a Cat5e input through four male XLR plugs.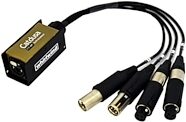 Transmit up to four channels of analog audio! This Whirlwind Catdusa breakout box splits a signal from a Cat5e cable into two male and two female XLR outs.