Customer Kudos
"Great service, fast shipping, good product selection, items I want in stock."
November 13, 2021
6 products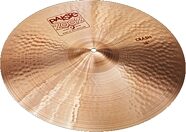 There's nothing quite like a 2002! The Paiste 2002 crash cymbal is full of bright, warm and full character crafted with a proprietary 2002 metal alloy.
Paiste 101 Series Brass Crash Cymbal
Perfect for beginners, this 101 Series crash from Paiste is also a great option for expanding any drum kit. The MS63 brass produces bright and bold tones.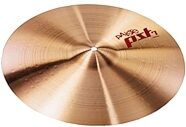 Made with Paiste's CuSn8 bronze, the PST 7 crash cymbal has that quintessential traditional crash tone -- loud, crisp, and powerful.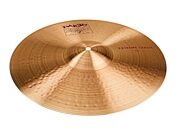 Paiste 2002 Extreme Crash Cymbal
Get ready to get loud! The Paiste 2002 Extreme crash cymbal has a rich, cutting character and responsive feel, with tons of volume and explosive attack.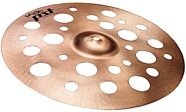 Paiste PST X Swiss Crash Cymbal
Want an explosive, dirty crash? The Paiste PST X Swiss Crash delivers thanks to its variety of holes and its unique aluminum Pure Bell.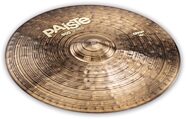 Paiste 900 Series Crash Cymbal
Bring a full-bodied crash to your kit! The Paiste 900 Series crash cymbal is built to deliver a wide frequency range, responsive feel, and tons of punch.