Customer Kudos
"Reliable and prompt shipping. Great customer service in the only two cases that I ever had a problem with a purchase from zZounds in more than ten years."
January 3, 2022
13 products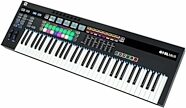 Rock all your software instruments, MIDI hardware and CV/Gate synths with Novation's 3rd-gen SL controller keyboard -- tightly integrated with Ableton Live.

Build your MIDI, CV/Gate, and DAW rig around Novation's top 49-key controller! With an internal sequencer and arpeggiator, the SL MK3 is one powerful board.

Your MIDI controller should be inspirational! The Novation Launchkey MK3 controller offers 49 velocity sensitive keys along with assignable knobs and pads.

Take your MIDI production to the max! The Novation Launchkey 61 is an inspirational controller with 16 velocity sensitive pads and multiple production modes.
Dive into the music with the Novation Launchpad Pro MK3. With or without a computer, this flagship Launchpad makes production more intuitive and hands-on.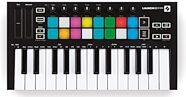 Jam anywhere with the Novation Launchkey Mini MK3, a 25-key MIDI keyboard controller with 16 RGB pads, 8 rotary controls, and deep Ableton Live integration.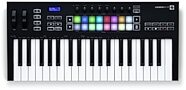 Are you ready to take full control? The Novation Launchkey 37 MK3 is a full DAW controller for nearly any music setup and offers 37 keys and additional pads.

For those who want a larger keyboard for Novation's Impulse keyboard controller, this version is equipped with 61 ultra-responsive keys.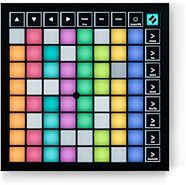 Launch clips and scenes, play notes and scales, and more! Take control of Ableton Live with Launchpad X's 64 large velocity- and pressure-sensitive RGB pads.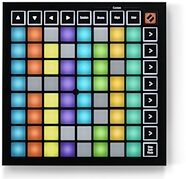 Build beats in Ableton Live with this Mini edition of the Novation Launchpad -- a compact, lightweight USB-powered MIDI grid controller with 64 RGB pads.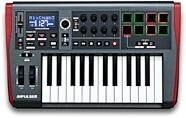 This keyboard controller form Novation includes drum pads and an updated version of Novation's award-winning Automap control surface.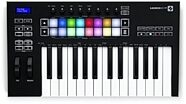 Start producing in no time with the Launchkey 25 MK3! This versatile MIDI controller's seamless integration with Ableton Live keeps your focus on the music.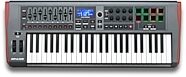 Express yourself on 49 semi-weighted keys with aftertouch. This MIDI controller comes packed with drum pads and sliders that map to Ableton and other DAWs.