Customer Kudos
"zZounds is great! The no hassle return has helped me out a couple times. I love that you can make low monthly payments! You can not beat their customer service. I have only had to call them a handful of times. The wait time was less than a couple minutes. I'm a repeat customer and have no plans of going else where for my musical wants and needs."
January 5, 2022
11 products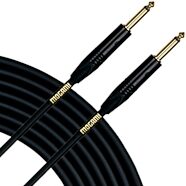 Eliminate electrical noise with a high-quality guitar cable. The Mogami Gold Instrument Cable is a studio standard.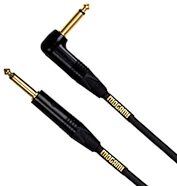 With one right angle connector and one straight plug, these 1/4" Mogami Gold instrument cables are great for keyboardists, guitarists, and more.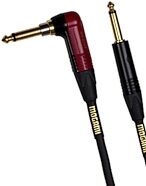 Plug into your guitar without the annoying popping sound. This silent Mogami cable utilizes a sleeve to keep your signal quiet until you're ready to play.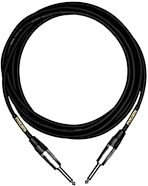 Legendary Mogami quality at a more affordable price -- this Mogami CorePlus cable's ultra-high-density spiral shield eliminates noise for a purer signal.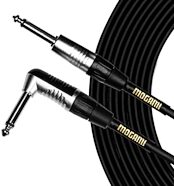 Get Mogami fidelity at a more affordable price with this Mogami CorePlus TS cable. Its single angled end provides versatile connection options.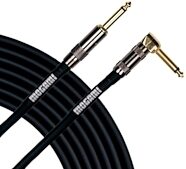 Mogami's top-of-the-line Platinum cables are designed to offer silent operation while bringing out a wide frequency range with the utmost sonic detail.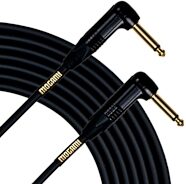 Plug in a Mogami Gold instrument cable and experience for yourself how Mogami earned its stellar reputation for transparent tone and silent operation.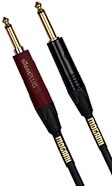 Get Mogami quality and durability, plus silent operation! This Mogami Gold cable features a Neutrik Silent Plug for noise-free instrument swapping.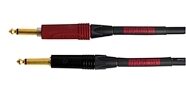 Mogami Overdrive Rugged cables combine Platinum-grade uncolored sonic fidelity with improved durability for use on tour or on studio sessions.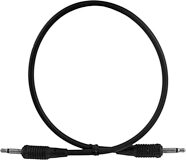 Mogami quality comes to your modular synth! Plug yourself into a modulated dimension with this 3-pack of sturdy, durable patch cables.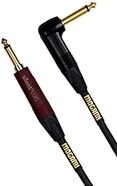 With this Mogami 1/4" TRS cable's Neutrik Silent Plug connection on one end, you can swap guitars during a show without assaulting your audience's ears.