Customer Kudos
They are the best. Reasonable prices, great customer service, and some of the fastest shipping.
July 22, 2021
15 products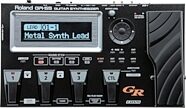 Roland GR-55 Guitar Synthesizer
MIDI-fy your guitar with the Roland GK-3 pickup -- then put 900 inspiring and fully editable sounds at your feet with the GR-55 guitar synth pedal.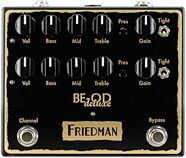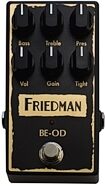 Friedman BE-OD Overdrive Pedal
Modeled after Friedman's BE-100 amplifier, the BE-OD provides tight, heavy distortion that can easily find its way into the classic "brown sound" territory.

Friedman Power Grid 10 Power Supply
Power up to 10 pedals on your board with the Grid 10 from Friedman. The power supply accepts 100-240 volts without switching, making world tours a breeze!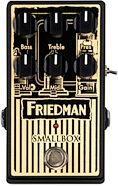 Friedman Small Box Overdrive Pedal
A small box doesn't mean small tone! The Friedman Small Box Overdrive emulates the sound of the legendary amp that shares the same name.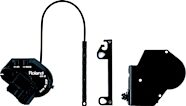 Roland GK-3 Divided Pickup for Guitar
The Roland GK-3 pickup is your key to the world of MIDI guitar synths! 30% thinner than the previous version, it's a cinch to install on nearly any guitar.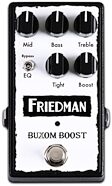 Use the Friedman Buxom Boost to push a pure, clean signal, allowing every nuance of your tone to shine through with the help of an on-board EQ and bypass.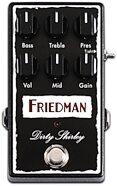 Friedman Dirty Shirley Overdrive Pedal
The Friedman Dirty Shirley is no one-trick pedal -- its responsive overdrive works great as a clean boost, a hard rock distortion, or anything in between.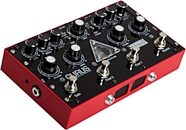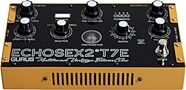 Gurus Echosex 2 T7E Echo Pedal
Old Italian echo with more versatility! The Gurus Echosex 2 T7E pedal delivers delay time up to 740ms, with no mechanical parts for absolute reliability.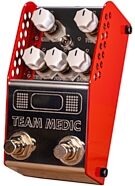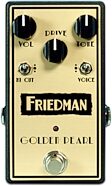 Friedman Golden Pearl Overdrive Pedal
Transparent and low in gain, the Golden Pearl is ideal for pushing a dirty amp into pure saturation or giving a clean amp that on-the-verge-of-break-up tone.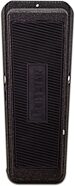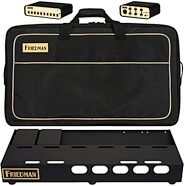 Friedman Tour Pro 1530 Pedalboard
With a two-tier design, detachable risers, and a professional carrying bag, the Friedman Tour Pro 1530 pedalboard is versatile and ready to hit the road.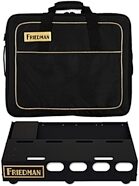 Friedman Tour Pro 1520 Pedalboard
Treat your effects to the luxury of a Friedman pedalboard. Complete your setup with the Gold or Platinum packs, featuring the Buffer Bay 6 and Power Grid 10.