Customer Kudos
"I have been shopping at zZounds for over 15 years. Great customer service and their inventory is incredible. A musician's dream!"
January 11, 2022
15 products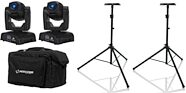 Pro gobo performance doesn't have to cost pro money. The ADJ Pocket Pro light has a locking powerCON input, 7 replaceable gobos, and a bright 25W LED source.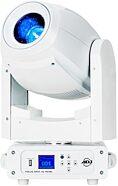 The ADJ Focus Spot 4Z Light features a moving head and a bright 200W White LED engine. This unit is perfect for mobile gigs or as a permanent fixture.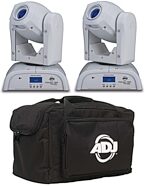 Light up the show with ADJ's Pocket Pro -- in a Pearl white finish! This moving-head spot features an EZ-open cover, and gobos and colors on separate wheels.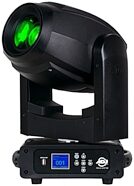 Add some color to your space! This 200-watt moving head is perfect for setting up at a gig or permanently installing at any event space.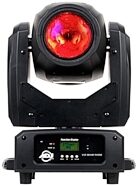 The ADJ Vizi Beam RXONE is a compact light that features 14 colors, a 16-facet prism, 15 fixed gobos, and a strobe feature. It can also act as a spot light!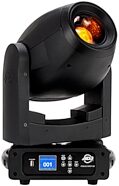 Need top-of-the-line lighting? The ADJ Focus Spot 4Z effect light is powered by a 200-watt cool white LED with motorized focus and zoom ideal for any venue.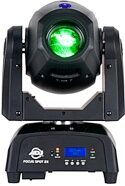 Packed with a strobe function, the ADJ Focus Spot 2X has all the bells and whistles -- 8 colors, 6 rotating gobo patterns, 2 prism FX, UV mode, and more!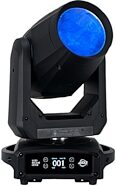 The high-powered ADJ Vizi Beam 12RX effect light uses a 260-watt Philips Platinum 12R LL MSD discharge lamp producing a razor-sharp 2-degree beam of light.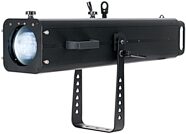 The ADJ FS3000LED Follow Spot stage light comes packed with an ultra-powerful 300W white COB LED engine, ideal for tracking performers in live productions!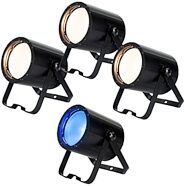 Fill your performance space with plenty of color! This lighting package includes four lights so you can bring a splash of color to your set!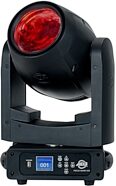 Let there be light! The ADJ Focus Beam LED light emits a powerful 7400K beam with motorized focus, prism effects, and a frost filter for adjustable washes.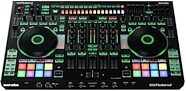 Turn your DJ set into a live show with this Serato DJ controller, standalone 4-channel mixer, Roland TR drum sequencer and Voice Transformer rolled into one.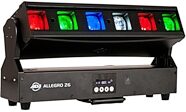 Powered by six 30-watt quad RGBW LEDs, the ADJ Allegro Z6 effect light is a super versatile and powerful fixture, perfect on the road or fixed in a club!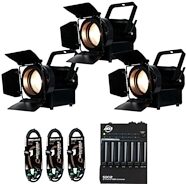 Lights, camera, action! The ADJ Presenter Basic Stream lighting package features 3 ADJ Encore fill lights, 3 Accu-cable DMX and an ADJ SDC12 controller.
You're a producer who is ready to step-up their content. The ADJ Presenter advance lighting package offers superior lighting to take you to that next level!