Customer Kudos
"Customer support at zZounds was great. They were very helpful when I placed my order and shipped it the same day. Within 2 days my order was at my door and the packaging was top-notch."
July 22, 2023

Komplete 14
Select, Standard, Ultimate, and Collector's Edition
Native Instruments' Komplete 14 software bundles offer everything modern producers need to craft chart-topping hits, cinematic soundscapes, colossal-sounding scores, and anything in the audio realm. Navigating such massive (no pun intended) collections can be daunting, so let's start with features unique to Komplete 14.

Komplete 14 comes in four different sizes: Komplete 14 Select, Komplete 14 Standard, Komplete 14 Ultimate, and Komplete 14 Collector's Edition. All bundles include Kontakt 7 sampling software (the entry-level Select bundle includes the Kontakt 7 Player). Kontakt 7 features an updated HDPi Ui for a super-crisp, clean look and easier navigation than ever. You can also pre-listen to samples before loading them, saving a ton of time!

Another first for Komplete 14 is that Brainworx and iZotope are now part of the Native Instruments family. In Komplete 14 Standard and up, you can expect to see Brainworx effects plug-ins like BX_CrispyTuner and LO-FI-AF, plus synthesizers like the BX_Oberhausen and more, as well as iZotope's incredible Ozone 10 Standard mastering suite.

Learn more about Komplete 14 Select, Standard, Ultimate, and Collector's Edition in this Spotlight guide, and find the bundle that gives you everything you need!
Shop Now »
Komplete 14 Select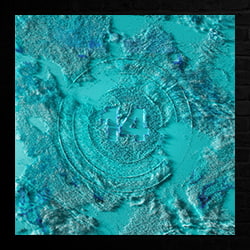 19 instruments and effects • 8 Expansions • 15,000+ sounds
If you're just starting your journey into music production or sound design, Komplete 14 Select has everything you need. This software bundle brings together 27 unique products that put over 15,000 sounds at your fingertips.

Select's powerful synth engines include the monochromatic Monark, infamously thick Massive, and modular wonder Reaktor Prism. These, along with intuitive yet robust Drumlab, and a collection of phaser, compressor, reverb, and delay effects will keep you busy creating sounds for months.

Notable Expansions in Select include Soul Sessions, a 50-year retrospective sample collection of the best in soul and r&b instrumentation, Backyard Jams for your G-funk and West Coast hip-hop needs, and Neo Boogie, a sweet concoction of modern pop and classic funk.
Komplete 14 Standard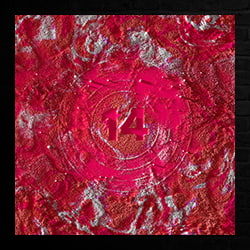 87 instruments and effects • 39 Expansions • 43,000+ sounds
Serving as a "best-of" selection of Komplete 14, the Standard bundle contains 126 products including everything from Select and much, much more. Fifteen synthesizers are represented, including the enhanced Massive X, faithful BX_Oberhausen recreation, endlessly creative Reaktor 6, and more.

Komplete Standard's selection of 37 sampled instruments unlocks your potential. From idea generator Playbox, to fully realized electric guitar and bass instruments, to keys and drums used by Drake producer 40, this is a toolbox ready to craft your next hit or esoteric soundscape. You get all 16 instruments in NI's Play Series, plus many more, like the unique Kinetic Metal instrument from the Cinematic series -- and 18 effects to flesh out any recording with rhythmic and textural detail.

The 39 Expansions in Komplete 14 Standard can take you instantly across time and space. Capture the sounds of early Detroit techno with Mother Board, then hop the pond to UK grime with Bumpin Flava and London Grit, create authentic Berlin-style techno with Deep Matter, and much more.
Komplete 14 Ultimate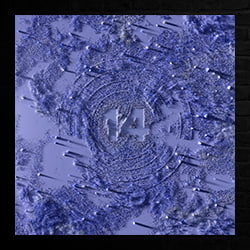 140 instruments and effects • 65 Expansions • 84,000+ sounds
More synths, more samples, more everything is the ethos behind Komplete 14 Ultimate. If your projects demand nothing less than the absolute best, you'll make use of this bundle's 200+ products. Ultimate opens the door to epic scores, with 21 orchestral and cinematic instruments from the organic to the ethereal.

Ultimate's roster of 20 synthesizers and samplers includes Flesh, which takes your source material and regurgitates it as completely new sonic material. A vast library of sampled instruments includes traditional East Asian instruments, iconic electric guitars and basses, 14 instruments from NI's Cinematic collection, and much more. Thirty effects round out this incredible bundle.

Authentically write for any genre quickly with Komplete 14 Ultimate's 65 expansions! From Free Form's laid-back modern jazz to Liquid Energy's flowing acid to the jungle and drum and bass sounds of Rhythm Source, it's all here.
Komplete 14 Collector's Edition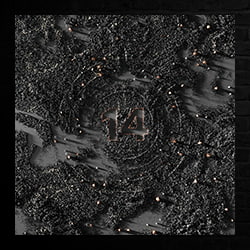 148 instruments and effects • 103 Expansions • 141,000+ sounds
Want access to almost everything Native Instruments has ever released? Komplete 14 Collector's Edition is the most complete Komplete. The Collector's Edition has everything from the bundles above, plus more, for a total of over 250 unique products!

The 27 orchestral instruments include Choir:Omnia, a 40-piece vocal ensemble, and Lores, a collection of hand-played organic instruments. Included with the 18 synthesizers are the additive machine Razor and Knifonium, a recreation of a rare tube-driven synth.

Komplete 14 Collector's Edition puts 86 sampled instruments at your disposal, including that of Alicia Keys' and Nils Frahm's own studio pianos, plus keys played by George Duke, and much more -- like NI's full Symphony Series collection. Put the finishing touches on your tracks with a full complement of 32 studio and creative effects.

And finally, there are a whopping 103 expansions in Collector's Edition! From the reggae sounds of System Clash to Japanese hip-hop in Concrete Sun, no genre or regional style is left untouched in this collection!