Customer Kudos
"zZounds will put a reliable product in your hands with no questions. The 0% interest and no late fee payment plan is nothing short of a miracle for musicians on a budget."
January 20, 2022

Soyuz Microphones
Choose Your Sound
Since 2013, the engineers at Soyuz (translation: union) have designed and built microphones by hand in Tula, Russia. Their mission: to match Russian engineering expertise with Western design and business sensibilities to create microphones that stand alone in quality and features. Everything Soyuz builds yields vintage character and lives up to classic microphones of the 20th century, without being a clone or imitation.

In this Spotlight guide, we aim to connect you with the ideal Soyuz microphone for your project's needs. Whether you seek an all-purpose studio workhorse, or something a bit more specialized, shop our guide and find the Soyuz mic that speaks to you!
Shop All Soyuz »
Soyuz 017 FET Large-Diaphragm Condenser Microphone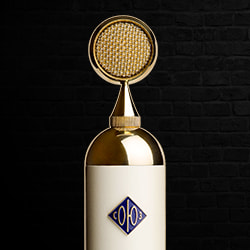 Designed by Soyuz engineers to be an all-purpose mic that excels in every category, the 017 large-diaphragm condenser will surely become a standout performer on every project you produce. Equipped with a proprietary toroidal transformer and wrapped meticulously in point-to-point wrap wire, every detail of the 017 is the result of loving attention to detail and wholly unique, including its custom-designed 34mm cardioid capsule.

Expect authentic warmth, with enough high-definition detail to bring out the nuances of vocals, acoustic guitar, piano, or any source. This mic includes a shock mount and come in a heavy-duty Russian hardwood box.
Soyuz 023 Bomblet & Bomblet Deluxe Large-Diaphragm Condenser Microphones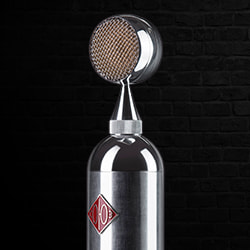 The 023 is a bit more of a specialized microphone that excels on loud, bright sources. If you find your tracks lacking body, or you're new to recording and have yet to develop a finesse for mic placement, the Bomblet is a forgiving option that makes it easy to achieve excellent tones.
A custom transformer enables the 023 Bomblet to articulate the low registers of any instrument while taming the high-end for an effortlessly smooth sound. Try it on guitar and bass amps, kick drum, brass, and bright vocals. Choose the
standard version,
which comes in a Russian hardwood box, or opt for the
023 Bomblet Deluxe,
which comes in a larger box with shock mount and 10' cable.
Soyuz 013 FET Small-Diaphragm Condenser Microphone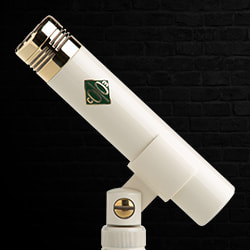 Compact, capable, and precise, the 013 is Soyuz's small-diaphragm condenser design. Equipped with a custom toroidal transformer, these mics excel at clarity and detail in the top end, with a musical, not sterile, sound.
Ideal for use when plenty of high-frequency detail is needed, the 013 excels as a pair for drum overheads, as well as on choirs, or even large orchestras. Both versions of the 013 lend a sweetness to your tracks that retains plenty of vintage character. The
solid-state FET version
includes a Russian hardwood box with mic clips, and is available as a single mic or a pair.