Customer Kudos
"Reliable and prompt shipping. Great customer service in the only two cases that I ever had a problem with a purchase from zZounds in more than ten years."
January 3, 2022

Neat Microphones Bee Series
Buzz-worthy mics from the minds behind Blue
Neat Microphones' Bee series of mics features several affordable and undeniably eye-catching models: the King Bee, Worker Bee, Bumble Bee, Beecaster, and more. Led by president Skipper Wise -- known for founding Blue Microphones in 1995 -- Neat Microphones are ideal for home studios. Read on to hear what the buzz is all about.
Shop all Neat Microphones »
Neat Microphones Worker Bee Large-Diaphragm Condenser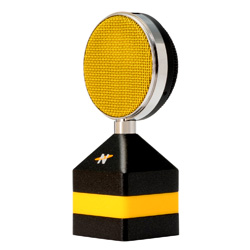 With its 24mm (.95 inch) diaphragm, the Worker Bee is a large-diaphragm condenser that's a bit smaller than the King. Neat calls the Worker Bee a "perfect mic for recording guitar amps," and it's easy to see why -- this fixed-cardioid mic was very flattering to guitar amps on our tests, delivering a smooth, rounded character without hyped highs. The Worker Bee handles SPLs up to 145 dB -- go ahead and record those screaming amps, trumpets, and other loud sources.

Like the King Bee, the Worker Bee includes the must-have accessories -- Neat's custom Beekeeper shockmount and Honeycomb pop filter.

Neat Microphones BeeLine XLR Microphone Cable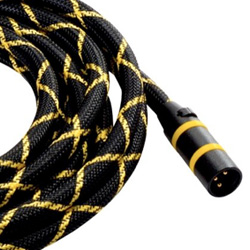 Does a high-quality microphone cable make a difference? If you've ever had a poorly made cable go bad on you, you know the answer to this. If you're planning to record a lot of different sources in a lot of different settings, a cable like the BeeLine will stand up to the test of time. Instead of two conductors plus ground like a typical XLR, the BeeLine has four conductors plus ground, which helps reduce noise and interference. (Plus, with a distinctive-looking cable like the BeeLine, you'll never have to worry about another musician or engineer taking home one of your cables by accident!)

Neat Microphones BumbleBee Cardioid Desktop USB Mic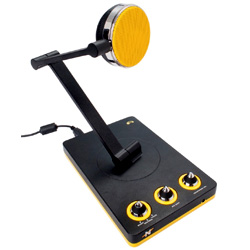 The first thing you'll notice about the BumbleBee USB mic is its heavy-duty stand, hinged boom arm, and swiveling base -- a design that makes it especially easy to place on your desk and point at the source you're trying to capture (like your voice or acoustic guitar). The microphone's base has a built-in headphone output with a dedicated volume knob, a mic gain knob, and a switch that toggles between three EQ settings: Music, Voice, and Neutral.

Unlike some lesser USB microphones, the BumbleBee can record at up to 96 kHz/24-bit resolution, which makes it a truly pro piece of gear. The BumbleBee comes with its own USB cable and the super-easy-to-place Honeycomb pop filter -- the same exact pop filter Neat includes with their Worker Bee and King Bee models. Pop it on for recording vocals or voiceover up close; pop it off for recording instruments or vocals from farther away.