Behringer MS-1 Analog Monophonic Synthesizer
No longer available at zZounds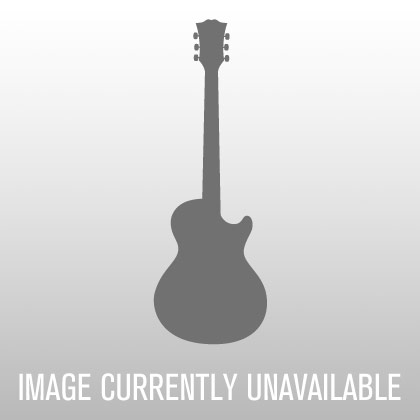 Get the classic synth sounds of old without breaking the bank with the Behringer MS-101 analog monophonic synth. Includes guitar strap for onstage use.
The 1980s and '90s spawned a new "wave" of synth performers including Devo, The Chemical Brothers, The Prodigy, The Crystal Method and a host of others, all empowered by the sound of a simple strap-on instrument that let keyboardists steal the spotlight away from their guitar-wielding bandmates. An ultra-affordable homage to that iconic synthesizer with all the features of the original and then some, such as a 32-step sequencer, arpeggiator and live performance kit, the MS-1 lets you conjure up virtually any sound with incredible finesse and ease. With its 32 semi-weighted full-size keys, pure analog signal path, authentic 3340 VCO with 4 simultaneously-mixable waveforms, plus extremely flexible VCF and VCA filters, the MS-1 is sure to become your favorite keyboard. Owning the MS-1 is like having your own personal time machine, enabling you to embrace the past - or make your imprint on the future!
True to the Original
Great care has been taken in engineering the MS-1, including the true to the original analog circuitry, legendary VCO, VCF and VCA designs, all of which combine to make it easy to recreate the classic sound performance. This highly-focused attention to detail is what gives the MS-1 its ultra-flexible sound shaping capability, which covers everything from super-fat bass and lead tones to stunning effects - and all the way out to the otherworldly sounds of your imagination.
Big, Fat Tones
The inspired synthesizer tracks laid down in the 1980s and '90s
…
read more
are etched in the annals of progressive rock, wave, EDM and synth-pop music forever, making them truly classic in every sense of the word. The MS-1 lets you recreate all of that magic - or design incredibly fat and original sounds that will make you a legend in your own right!
Versatile Oscillator
MS-1's authentic 3340 Voltage Controlled Oscillator (VCO) provides an incredible range of 4 simultaneously-mixable waveforms for sculpting the perfect sound. Options include: saw, triangle, square/pwm and octave-divided square sub-oscillator. Additionally, the VCO can be adjusted across a wide, 4-octave range (16', 8', 4', and 2'). This amazing flexibility gives you the tools needed to be your creative best.


Versatile VCF
The very heart of MS-1's sound is its highly-flexible Voltage Control Filter (VCF), which includes faders for: cutoff Frequency (10 Hz to 20 kHz); Resonance (0 to self-oscillation); Envelope and Modulation depth, and Keyboard follow (0 to 100%) to dial in the perfect sound. MS-1's VCF can be modulated via the ADSR, keyboard tracking and Bender controller. The Frequency Modulation (FM) Amount knob sets the depth, while the FM Source selector lets you further modify the signal by choosing from: pulse; sawtooth; sub oscillator 1 octave down; 2 octaves down; narrow 2 octaves down, and Noise.


The Envelope, Please...
MS-1's Envelope generator features 4 ADSR (Attack, Decay, Sustain and Release) faders that help you craft incredible sounds, and utilizes a 3-position switch for Gate, Gate + Trigger and LFO. When applied to the Voltage Control Amplifier (VCA), the ADSR envelope is used to control the level of the note being played over time. When applied to the VCF, the ADSR envelope is used to control the cut-off frequency of the filter for each note played over time. In addition, the ADSR envelope can also be used to affect the VCO pulse width modulation.


Onboard Sequencer & Arpeggiator
MS-1's sequencer allows you to program up to 32 steps of notes and rests and save them as a pattern. You can record, save and recall up to 64 patterns, all of which can be stored in the 8 banks, each holding up to 8 patterns. Your sequences can be played either in Keyboard mode, where you create and store the pattern, or Step mode, which allows you to interact while composing a pattern. The onboard Arpeggiator features 8 patterns (you can use just by playing a chord, which the arpeggiator then sequences through your selected patterns.


Features:
- Amazing monophonic synthesizer with authentic 3340 analog oscillator
- 32 semi-weighted full-size keys for great playability
- Pure analog signal path based on legendary VCO, VCF and VCA designs
- Oscillator with 4 simultaneously-mixable waveforms: saw, triangle, square/pwm and octave-divided square sub-oscillator
- Resonant VCF can be modulated with ADSR, LFO, keyboard tracking and bender controller
- 6 FM sources based on NovaMod allow for creative VCF modulation and unheard of filter effects
- ADSR envelope generator for incredible wave shaping
- Easy-to-use 32-step sequencer with 64 sequence locations
- Arpeggiator with wide patterns for great sound effects
- Attachable handgrip included with pitch bend wheel and pitch modulation trigger
- Guitar strap included for live jamming on stage
- Bender assignable to VCO, VCF and pitch mod wheel on attachable handgrip
- Noise generator can be used as modulation source for distortion-like effects
- Incredible portamento function for fantastic sound effects
- Pulse wave can be modulated by LFO, envelope and manually
- 57 sliders and switches to give you direct and real-time access to all important parameters
- External audio input for processing external sound sources
- Comprehensive USB/MIDI implementation for connection to keyboard/sequencer
- 3-Year Warranty Program
- Designed and engineered in the U.K.
read less
No longer available at zZounds
In most cases, a product is unavailable because it has been discontinued by the manufacturer
People who bought this item also bought