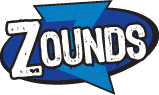 One less Z -- a TON more savings! Find gently used, blemished, and resealed gear at blowout prices. Hurry -- quantities are limited!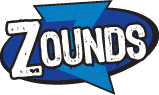 One less Z -- a TON more savings! Find gently used, blemished, and resealed gear at blowout prices. Hurry -- quantities are limited!
Customer Kudos
"Been using zZounds for years, professional and reliable with awesome customer service. No run around BS, straight forward and helpful."
August 1, 2023
Clearance Ibanez Classical Guitars | zZounds
1 products
Search Results
Already embraced for its slim neck and easy playability, the Ibanez AEG series is renewed with the AEG50N, featuring updated electronics and an all-new look.

$279.95

---

No Credit Check

No Credit Check
For students looking to learn guitar, a nylon-string classical guitar provides an easy-to-play platform for learning the fundamentals. Of course, classical guitarists are some of the most skilled and studied musicians in the world, and Ibanez classical guitars are crafted to suit every kind of player. Take a look through the lineup and see how Ibanez merges classical Spanish tradition with contemporary and progressive design.

Entry-level Ibanez classical guitars represent some of the best values out there for beginners. With affordable short-scale designs that still provide a solid playing experience, these beginner-friendly instruments make an excellent starting point to the world of guitars. Ibanez half-sized classical guitars are especially well-suited to children and young players who need a guitar that fits them. With their light weight and durable build, these small classical guitars will easily travel to lessons and practice sessions.

Players at the midrange level will appreciate what Ibanez offers in the next tier of their classical guitar roster. Well-loved tonewoods like spruce, mahogany and rosewood contribute to a richer overall tone from the backs, sides and tops of these guitars. More ornate rosettes and binding around the fretboard and body lend each nylon-string acoustic a unique, customized look. And finally, their upgraded hardware like tuners and bridges, plus options like body cutaways for improved playability, make these Ibanez classical guitars well-suited to grow with players as they advance and add to their repetoire.

Just as is the case with their electric guitars and basses, Ibanez is always at the forefront of innovation with their classical acoustic and acoustic-electric guitar models. Advanced and progressive nylon-string players will find plenty to love in Ibanez's collection of extended-range classical guitars. These instruments embrace the best of their Spanish ancestors, while driving forward with extended low-end range to accomodate heavier styles or for fuller arrangements of classical pieces.

Pick up an Ibanez classical guitar today, and experience a feel and tonality like none other. Study the works of the masters -- or compose a new legacy of your very own.